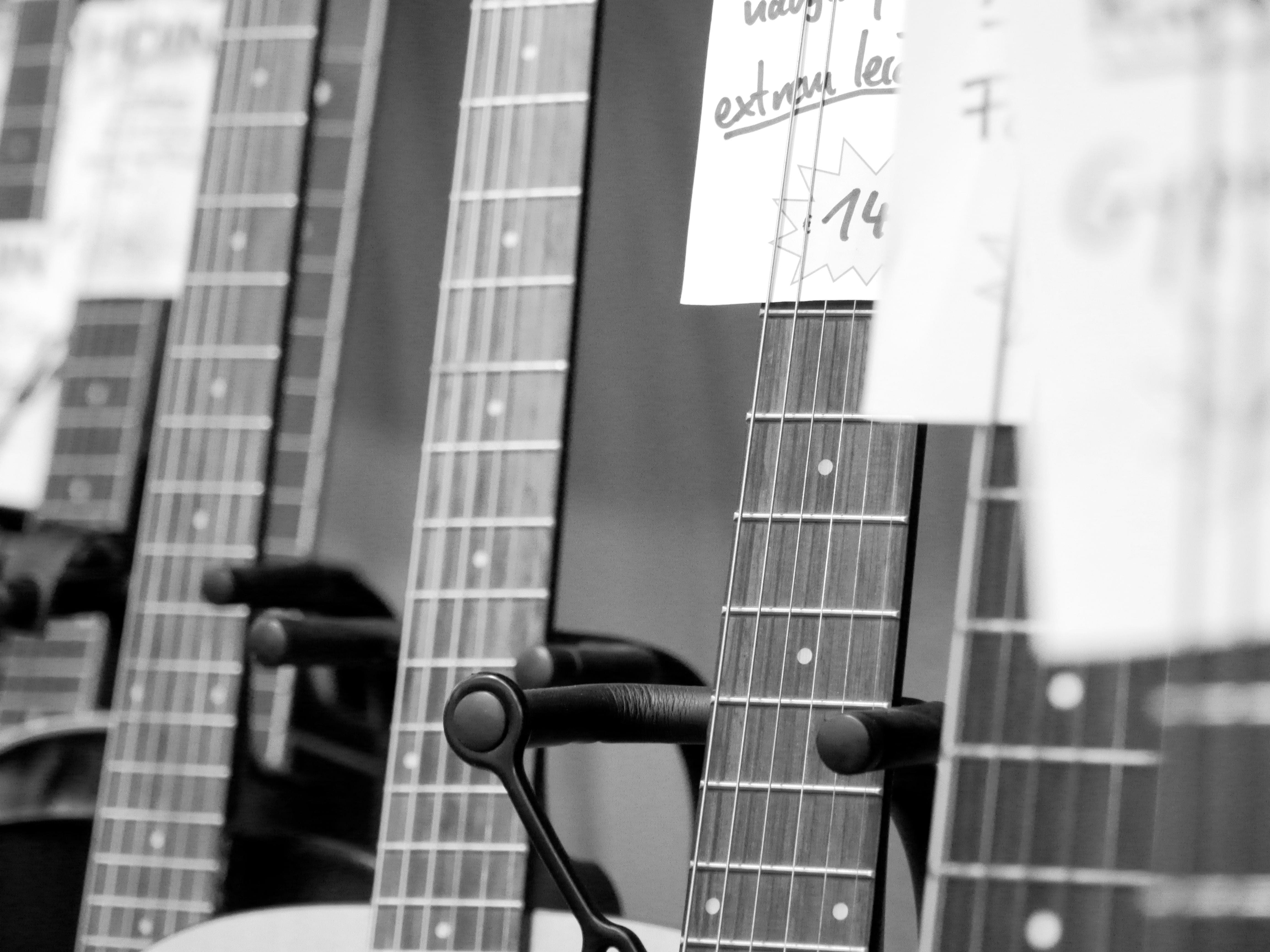 This is us!
Our history, our passion, our hobby - since 1967
The early beginnings
Our story begins with Gerhard Hoins, born in Verden in 1937, who came to Bremen at a young age. Together with his brother he played in a harmonica club, then guitar and electric bass.
In the 1950s he completed a commercial apprenticeship and remained in the profession until 1963. Until 1971 he performed with various dance bands such as the Groepelinger "Westband" or together with the pop singer Renate Kern.
It was his great love for music that fueled his interest in technical developments.
Hobby musician Hoins contacted various manufacturers who, after a three-month traineeship, offered him representation. From 1963 he operated as an independent sales representative for two manufacturers.
He was the first to recognize the market for new technical equipment: It was the time of echo and reverb devices, and that's exactly where he got involved.
Gerd Hoins sought contact with the bands, while practicing, while playing, he spoke to them, he always demonstrated a new device which was connected and tried out.
On January 1, 1967, the Hoins couple opened their first shop on St.-Jürgen-Straße.
His method was simple. He knew that the young musicians had little money, but had to keep pace with technical and musical developments in order to be successful.
Business was done with a handshake. Gerhard Hoins provided the bands with the equipment they needed - they paid monthly. "We had to be generous and willing to take risks. That went bad sometimes, but for the most part this trust was not abused."
On Ostertorsteinweg, in the popular downtown Bremen district, Hoins built a residential and commercial building.
The music business is now being continued in the second generation by Oliver Hoins.
For more than 50 years, musicians have found everything their hearts desire at our store.
Whether you are a beginner, amateur musician or long-time expert, we have the right instrument for you. Regardless of whether it is an instrument from one of the worlds top brands, valuable second-hand items or accessories.
Our workshop offers extensive services for all instruments, PA technology and accessories.